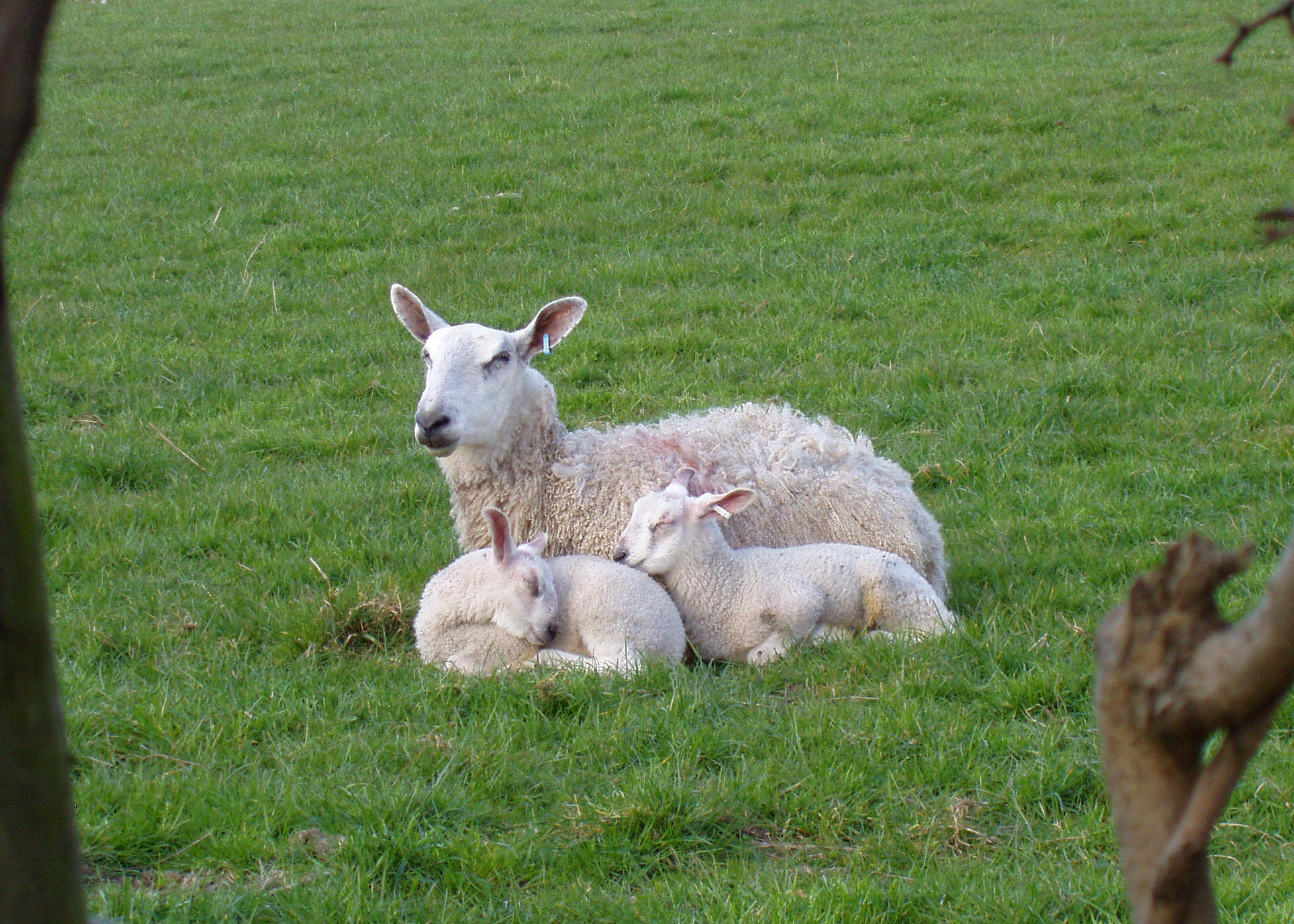 (Photo: Bluefaced Leicester ewe with her 2 lambs)
Data Protection Policy
Data protection
--------------------
1) Information about the collection of personal data
Below we inform you about the handling of your personal data in accordance with the General Data Protection Regulation (GDPR) when using our website. Personal data is all data that allows you to be personally identified.

2) Data collection when visiting our website
In the case of merely informative use of our website, i.e. if you do not register or otherwise provide us with information, we only collect data that your browser transmits to our server (so-called "server log files"). When you visit our website, we collect the following information that is technically necessary for us to display the website:
- Our visited website
- Date and time at the time of access
- Amount of data sent in bytes
- Source / reference from which you came to the site
- Browser type used
- Operating system used
- Used IP address (if necessary: ​​in anonymous form)
The processing is carried out based on our legitimate interest in improving the stability and functionality of our website. A transfer or other use of the data does not take place. However, we reserve the right to retrospectively check the server log files should concrete evidence point to unlawful use.

3) Contact
When contacting us (for example via contact form or e-mail), personal data are collected. Which data are collected in the case of a contact form can be seen from the respective contact form. These data are stored and used solely for the purpose of answering your request or for establishing contact and the associated technical administration. Your data will be deleted after final processing of your request, this is the case if it can be inferred from the circumstances that the matter in question is finally clarified and provided that no statutory storage requirements are in conflict.

4) Your rights and contacts
You are entitled, free of charge, to information about your stored data. You are entitled as well to correction, refusal of access or deletion of your data. For questions about the collection, processing and use of your personal data please contact us.

© Needlework's Pleasure 2011-2018